Webcast Event
Live streaming service for your event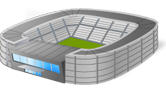 From a mono-camera for shooting a press conference to a multi-camera set with an OB unit for a sport event, a meeting or a convention, we provide complete solutions to broadcast your events to the highest number of viewers.
| | |
| --- | --- |
| | Shooting and on-site production (with our partners) |
| | Video + Live chat / Powerpoint synchronization |
| | Internet access by satellite |
| | Player provided to integrate on your website |
| | Web page with player and adapted design |
| | Relay to Facebook Live, YouTube Live, Dailymotion Live |
| | Cross-platform compatibility (smartphones, tablets, computers) |
| | Audience and statistics |
| | Replay |
---
Shooting
We organize the transfer of a team for video shooting of your event, from the simplest formula (mono camera) to the most complex (multiple cameras with director, camera operators and sound technician).
---
Live chat, synchronized presentation
We provide complementary modules to your live streaming: live chat with moderation, presentation (Powerpoint, Keynote, PDF) synchronized with the video.
---
Mobile satellite Internet system
To ensure the broadcast of your event on the Internet even from areas without any access to the network, we deploy a mobile satellite Internet system.
---
CDN
The CDN (Content Delivery Network or) is the network of servers specialized in the delivery of your program to all users, everywhere. We own our personal CDN dedicated exclusively to professional live streaming and On Demand services.
---
Responsive and adaptive player
We provide a player to embed on your website. Display aspect and startup image can be modified.
---
Cross-platform compatibility
Your program is automatically adapted and broadcasted in the different formats compatible with the equipments on the market
---
Replay / VOD
A few minutes after the end of an event we can publish the raw viewable record for replay. Within the hour we can put online the highlight sequences.
---
Audience and statistics
You have an interface detailing the audience and statistics of consultation of your programs: instant audience, cumulative audience, geolocation, statistics.
---
Rates examples
Video live streaming

Live streaming TV flat rate

200 €

1000 simultaneous connections, 4 hours of streaming, encoding at 1 Mbps
Encoder

200 €

per day
Audio live streaming

Live streaming radio flat rate

45 €

1000 simultaneous connections, 8 hours of streaming, encoding at 128 kbps
Encoder

100 €

per day
Internet access by satellite

Mobile satellite Internet system

400 €

per day
Data traffic

120 €

2 hours, uplink at 2 Mbps, bitrate guaranteed
Notes
Additional shipping fee for equipments
Prices in € excl. VAT